Associate Creative Director (Copywriting)
This job is no longer accepting applications.
Company Description
Happylucky is a creative agency with soul, fluent in work that shifts hearts, minds and culture. Our clientele may be global, but our vibe and roots are local.
At Happylucky we sweat, swear and laugh. Our work is multi-disciplinary including, but not limited to, brand strategy, advertising campaigns, retail engagement/installation, digital/social media, product launches, activations/events and video content.
Job Description
Happylucky is looking for an inspired and compassionate Associate Creative Director with a copywriting focus who is interested in leading and mentoring the copywriting team, and working on innovative projects in a highly collaborative capacity. The ideal candidate has created and concepted work in both traditional and digital spaces, takes an ego-less approach to leading and mentoring their team, and will help set the writing tone for Happylucky.
We are looking for a creative with a focus on community and social justice to lead our work with the adidas Community project. This program is part of adidas' "United Against Racism" pledge and is an online content, curriculum, and workshop network aimed at educating Black and LatinX youth around careers in the creative and sportswear industries. In addition, you will spearhead the team on all copywriting work spanning a variety of clients and projects across the organization.
You are a proactive, conceptual leader on the creative team and you direct project teams to create powerful work that's felt. You're responsible for collaborating across account, strategy, creative, production design and project management to translate briefs into understandable, desirable and innovative communications. You balance a mastery of the written word with a rich understanding of content creation, directing, strategy, brand positioning, event & activation - as well as current industry, technology and cultural trends. The Associate Creative Director brings natural leadership and sharp decision-making skills to work every day, while cultivating an overall culture of inclusion, quality, excellence and fun. You're responsible for keeping your team motivated, challenged, inspired, focused, passionate and excellent. This is a "hands-on" design and creative position as well as a management and mentorship one.
You must thrive on creative energy and work well in a fast-paced environment with team members across various locations and time zones.
You are a self-starter with an entrepreneurial spirit, bringing a collaborative spirit and rich knowledge of creative to lead several projects at a time within the different phases of creative development.
Qualifications
10+ years of digital or traditional agency experience

Leadership skills and a collaborative approach to mentorship across the writing team

Advocates for diversity, inclusion, and humanism through their work, approach, and leadership style

Portfolio must include a full range of design styles & communication mediums including but not limited to video, event & activations, art direction & content creation, environmental & retails, etc.

Solid knowledge of the creative development process: you relish writing a good brief, you know how to give positive and constructive feedback and collaborate to produce best in class work

Dynamic presentation skills and client facing experience are a must

Practical knowledge of production processes, technologies, design & art theory

Periodic travel may be required, along with occasional weekend or evening work

The role is based in either Los Angeles, CA / Portland, OR / or NYC, NY

You know how to use a computer

Expert knowledge of adobe creative suite, google suite, etc.

A sense of humor!
Perks
Benefits package with 401(k) and profit sharing

Medical, dental and vision healthcare

Workplace flexibility + Work/Life balance

Yearly personal training and development funds

Employer-Paid Short-term Disability Insurance

Employer-Paid Life Insurance

Paid Parental Leave

Employee Paid Sabbatical Leave Program

Employee Assistance Program

13 paid holidays

Unlimited personal time off
Happylucky is committed to the safety and wellbeing of everyone in our offices and for the benefit of the community at large. For this reason, Happylucky has implemented a company-wide COVID-19 vaccination mandate in which all employees need to be fully vaccinated against COVID-19. If hired, you will be required to submit proof of vaccination. Finalists may make requests for reasonable accommodation based on a medical disability or for sincerely held religious beliefs which will be submitted to and reviewed by Human Resources.
Happylucky strongly encourages Black, Indigenous and people of color, women, LGBTQ2IA+ individuals, people with disabilities, members of ethnic minorities, foreign-born residents, and veterans to apply. Happylucky is a proud Equal Employment Opportunity employer where we are committed to creating an equitable, diverse and inclusive workspace regardless of race, color, ancestry, religion, sex, national origin, sexual orientation, age, citizenship, marital status, disability, gender identity or Veteran status, medical condition or any protected category prohibited by local, state or federal laws. We're proud to create an environment that celebrates and embraces individuals that reflect the diversity of the world we live in.
Apply
Your application has been successfully submitted.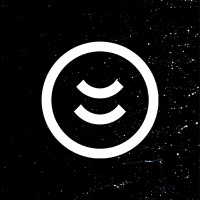 Happylucky