Account Director
This job is no longer accepting applications.
Company Description
Happylucky is a creative agency with soul, fluent in work that shifts hearts, minds and culture. Our clientele may be global, but our vibe and roots are local.
At Happylucky we sweat, swear and laugh. Our work is multi-disciplinary including, but not limited to, brand strategy, advertising campaigns, retail engagement/installation, digital/social media, product launches, activations/events as well as video content.
Job Description
Happylucky is looking for an inspired Account Director who is interested in adding their voice to a multi-disciplinary team, working on great projects in a highly-collaborative capacity. The ideal candidate has experience creating and maintaining strong relationships, and turning those relationships into tangible jobs for the agency.
You are the face of Happylucky, representing the team at events, photoshoots, meetings and everything in between. You are a strategic brand expert, learning the ins and outs of your accounts so that you can always be thinking one step ahead and present opportunities to your clients. You listen twice as much as you talk and pay attention to what's between the lines.
You will be expected to keep abreast of trends and stay current on the client's industry, business models, culture, competition and, most importantly, their consumers. You translate this strategic knowledge into inspiring internal briefs and help guide accounts toward innovative and on-brand solutions. You will help Happylucky win new business by creating and executing effective presentations and cultivating partnerships, understanding Happylucky's brand strengths and how to parlay them.
Working within the existing agency processes, you will collaborate with the Client Services Director (CSD) to evolve existing processes or develop new ones as needed, always focusing on how to make our client/customer service focus come across more clearly, effectively and efficiently.
You must thrive on creative energy and work well in a fast-paced environment with team members and clients across various locations and time zones. You know how to put out fires, but more importantly you know how to make sure the fire doesn't start in the first place.
Qualifications
6+ years of digital or traditional agency experience in an Account or Client Service role

Experience independently managing large and small accounts within an agency environment

Client presentation skills and client-relationship building experience are a must

Periodic travel may be required, along with occasional weekend or evening work

Interest in sports is a plus

This role is based in Portland, OR

You know how to use a computer

A sense of humor!
Perks
Benefits package with 401(k) and profit sharing

Medical, dental and vision healthcare

Workplace flexibility + Work/Life balance

Yearly personal training and development funds

Employer-Paid Short-term Disability Insurance

Employer-Paid Life Insurance

Paid Parental Leave

Employee Paid Sabbatical Leave Program

Employee Assistance Program

13 paid holidays

Unlimited personal time off
Happylucky is committed to the safety and wellbeing of everyone in our offices and for the benefit of the community at large. For this reason, Happylucky has implemented a company-wide COVID-19 vaccination mandate in which all employees need to be fully vaccinated against COVID-19. If hired, you will be required to submit proof of vaccination. Finalists may make requests for reasonable accommodation based on a medical disability or for sincerely held religious beliefs which will be submitted to and reviewed by Human Resources.
Happylucky is a proud Equal Employment Opportunity employer where we are committed to creating an equitable, diverse and inclusive workspace regardless of race, color, ancestry, religion, sex, national origin, sexual orientation, age, citizenship, marital status, disability, gender identity or Veteran status, medical condition or any protected category prohibited by local, state or federal laws. Happylucky strongly encourages Black, Indigenous and people of color, women, LGBTQ2IA+ individuals, people with disabilities, members of ethnic minorities, foreign-born residents, and veterans to apply. We're proud to create an environment that celebrates and embraces individuals that reflect the diversity of the world we live in.
Apply
Your application has been successfully submitted.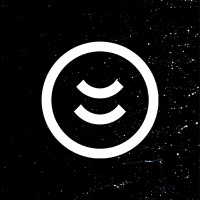 Happylucky